Power facility and asset management solutions refers to the business of maximizing overall business efficiency by systematically managing performance, risk, and maintenance costs according to the project life cycle (PLC) of various products and providing customized asset management solutions tailored to the requirement.

INTEGRICT Assets Management Solution
By linking with the ICT platform, Hyundai Electric collects key information from major power facilities and analyzes it to forecast product lifecycle and possible malfunctions as well as manage operation performance. In doing so, we provide services that enable optimal business results by enabling improvement of overall facility performance and preparation for any challenges, followed by maintenance and efficient management of parts inventory.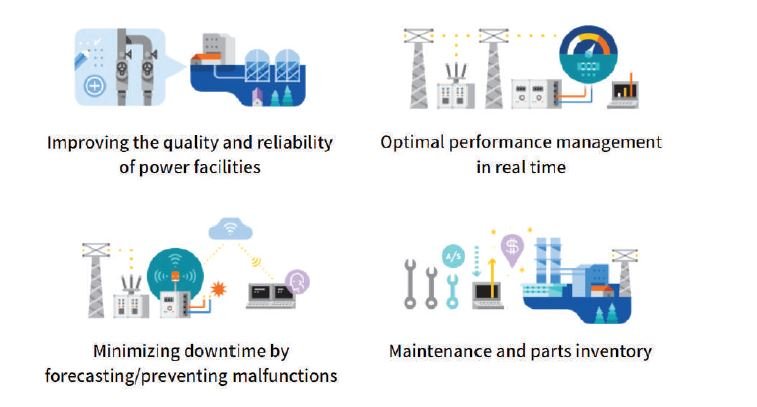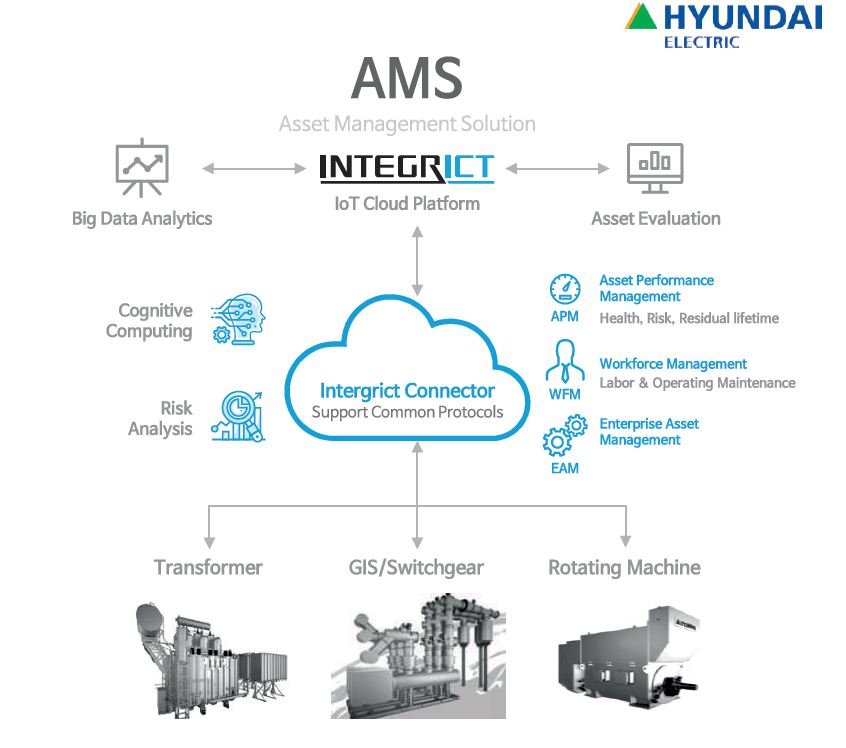 Strengths of Asset Management System

1 Manufacturing cost reduction with
optimized facility management
2 Maintenance cost reduction through
stable operation
3 Maintenance and inventory component
management cost reduction
4 Quality and reliability of electric power
facility improvement
5 Securing maximum productivity by
real-time monitoring management
6 Minimizing downtime through failure
pre-estimation and prevention
7 Real-time optimum performance management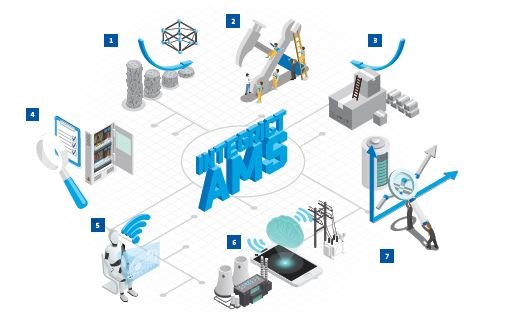 thinks and speaks for itself, effectively protects the assets
Monitoring key motor parameters
Overall vibration
Air gap eccentricity
Cooling/Bearing condition
Rotor health
Main Benefits for customers
Reduction of downtime
Extended motor lifetime
Energy saving on plant maintenance
Maximize the productivity